Originally posted on July 2, 2022 @ 10:55 AM
Clarity Enabled
Many of our readers will know Andrew Thornhill, having either studied The Social Psychology of Risk with him or enjoyed the short series of videos he made recently with Matt Thorne and Dave Whitefield (see 3 Small Chat Rooms). You can read one of his recent contributions here: The Hero Myth in Modern Management
Andrew's business has recently undergone some significant directional change to recognise that psychological and organisational dimensions of risk are critical in effective safety performance. Along with that is a whole new website (se it here: clarityenabled.com)
His post below explains his new approach and we look forward to publishing more of his insights in the near future. (see them all here; https://safetyrisk.net/author/andrewt/)
Why Clarity?
Written By Andrew Thornhill
Welcome to Clarity.
Clarity represents a change in direction for our business.
We have spent the best part of the 20 years helping organisations develop work health and safety (WHS) management systems, applying a traditional approach to safety on the way.
So Why the Change of Direction?
Growing recognition that psychological and organisational dimensions of risk are critical in effective safety performance.
Coronial investigations into serious workplace incidents attest to a lack of understanding of these elements in traditional approaches workplace safety.
The Court Report into a 2016 Canberra crane roll-over identifies physical, psychological and organisational/ cultural risks contributing to the outcome.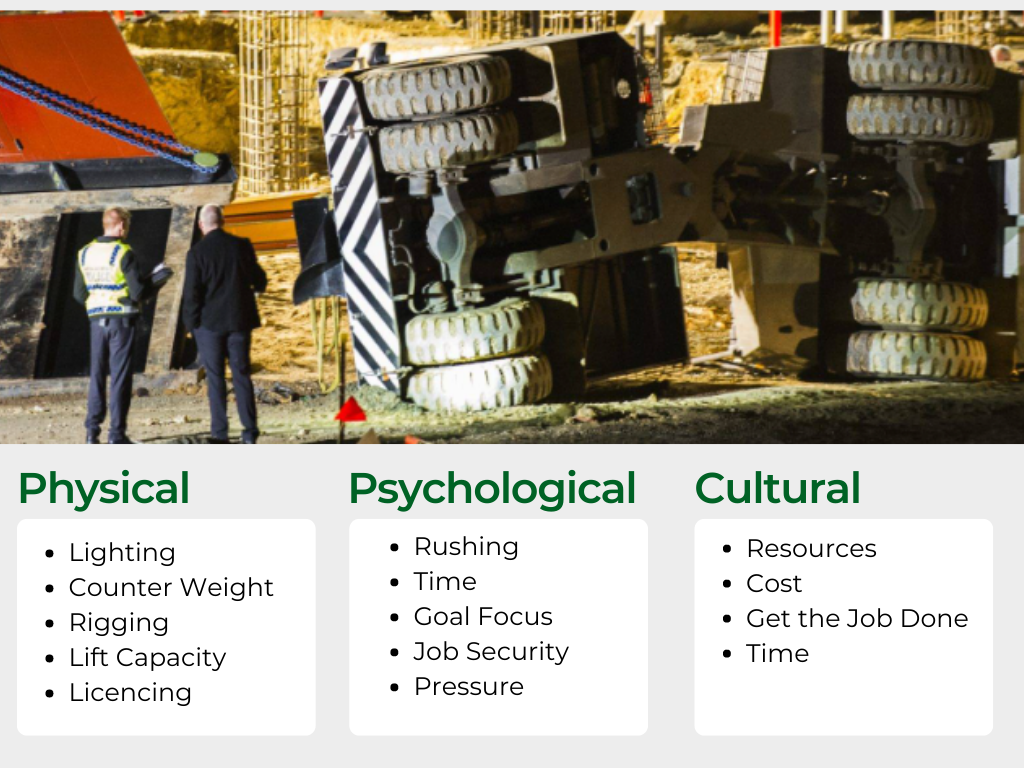 Similarly, the Pike River Royal Commission report identifies the "what/why distinction" – the need to go beyond what happened, to examine why (http://pikeriver.royalcommission.govt.nz/Final-Report).
The distinction is one of the "major themes" of the Inquiry:
"This was a process safety accident, being an unintended escape of methane followed by an explosion in the mine. It occurred during a drive to achieve coal production in a mine with leadership, operational systems and cultural problems."
So How Do We Tackle This Challenge?
We regularly see WHS systems that focus exclusively on physical hazards and controls.
And to be clear, this is a fundamental step in any safety program.
The challenge is improving understanding of the human, social, cultural and organisational dimensions of risk – a challenge you can't ignore if you want to improve safety performance.
Clarity is our response to this challenge.
Our programs are based on an evidence based body of knowledge in the social psychology of risk, human judgement and decision making, motivation, goal setting and culture.
Our goal is to distil this knowledge into practical programs, tools and language that enable your teams to regularly engage, surface and discuss psychological and organisational hazards.
We hope you enjoy our content.